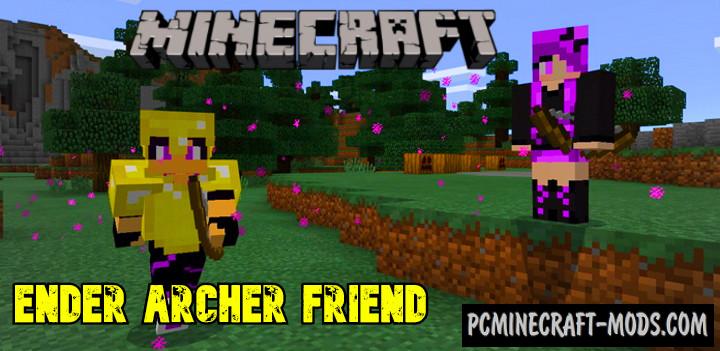 Ender Archer 1.17-1.16 adds two mobs to the Minecraft with abilities like a Enderman (eg teleportation), but with a human body. They can be tamed and used as bodyguards or as assistants in the fight against monsters. To choose you available male and female skin.
Features
To tame an Archer, you can feed them bread.

Each of archers has different armor, and sometimes can be without it.

Each tamed Archer will follow you and fight shooting a bow. Teleport able to use only adult archers.

Also, the Ender Archer is able to ride some mobs.

Mobs to ride:

Cow
Spider
Wolf
Mushroom cow
Pig

You can also feed the archers by using the apple and in a couple of seconds you will have a Ender Archer baby.

How to install Ender Archer
Download zip archive with addon inside
Open the addon file using the ES Explorer
This should start the import
Open world settings
Select new Behavior Pack and Resource Pack
Enable Experimental gameplay (if necessary)