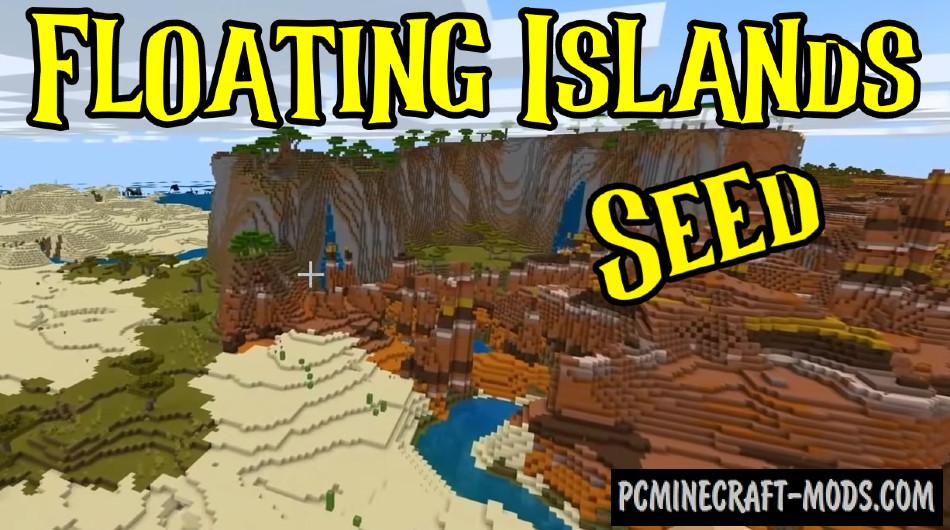 This is a very rich seed that contains floating Islands with a plateau and forest at the top, a double village, two pillager outpost, a mountain desert village, a portal to Nether World, a canyon with a waterfall inside, and many other beautiful places.

To quickly get into the floating Islands, just stand in front of the portal (You should be near the chest) and turn 90 degrees to the left. After 100 blocks you will find yourself near a mountain range with many round holes that form Islands. At the top there are several Islands connected by thin paths and a small oak forest.
To find the rest of the content, just turn to the right of the portal. After passing only 40-60 blocks there will be a double savanna village that has a lot of resources in its chests. Moving further through the desert, you will find another massive floating island (But you can turn 90 degrees to the right in the middle of the desert and after 100 blocks there will be a distant pillager outpost). This very flat mountain has many waterfalls on all sides and an excellent level plateau at the top with forest. Behind this mountain, you will find a pillager outpost and a completely unique phenomenon – a mountain village. This mountain village was formed at the same time 3 biomes and it is very cool to see it for yourself.
Screenshots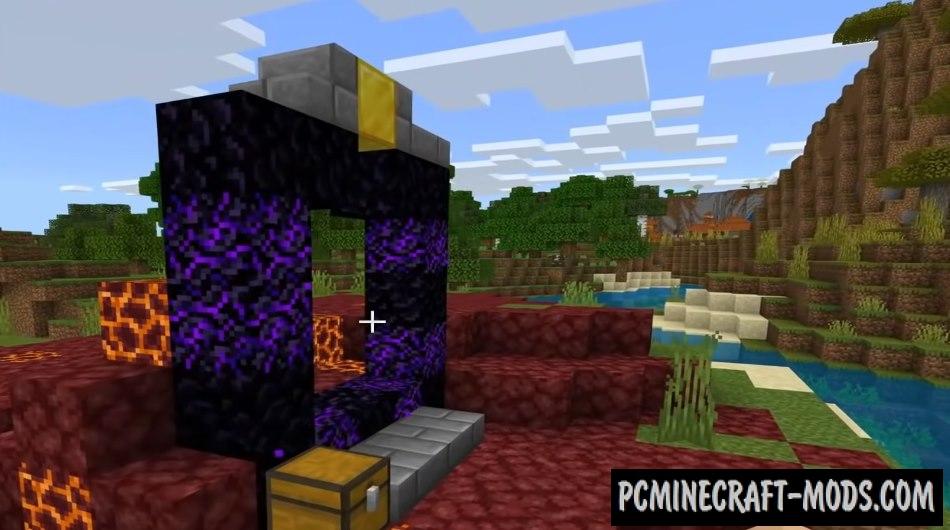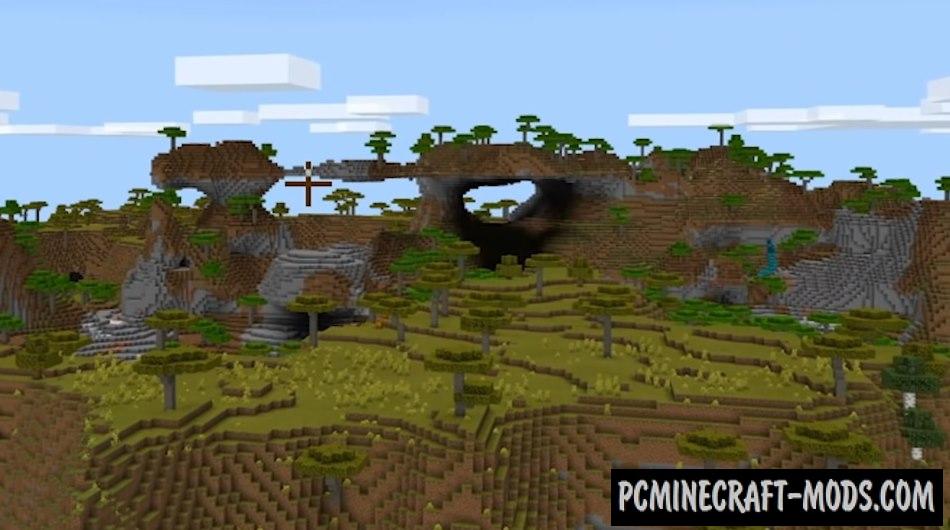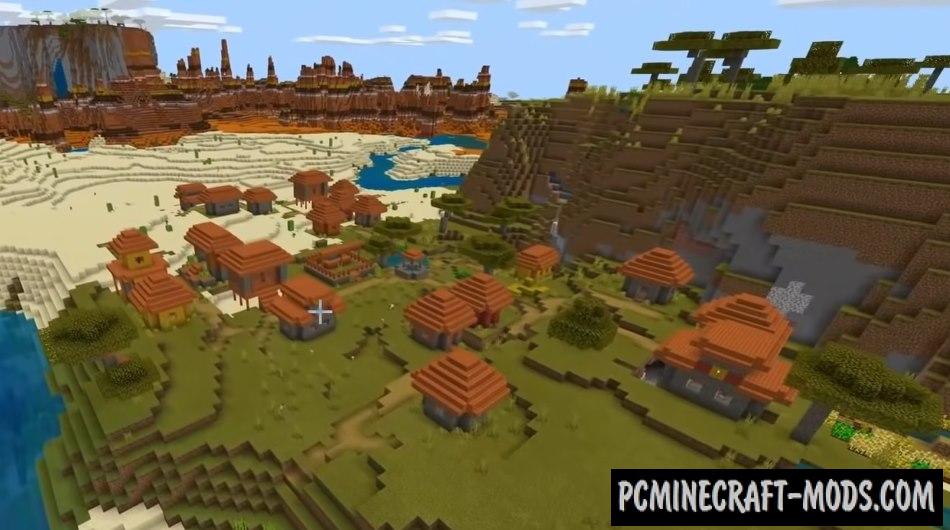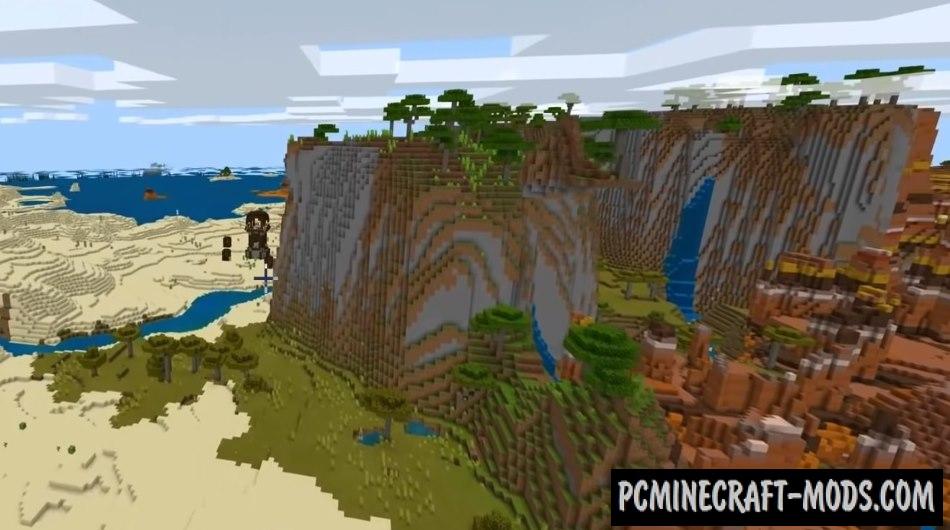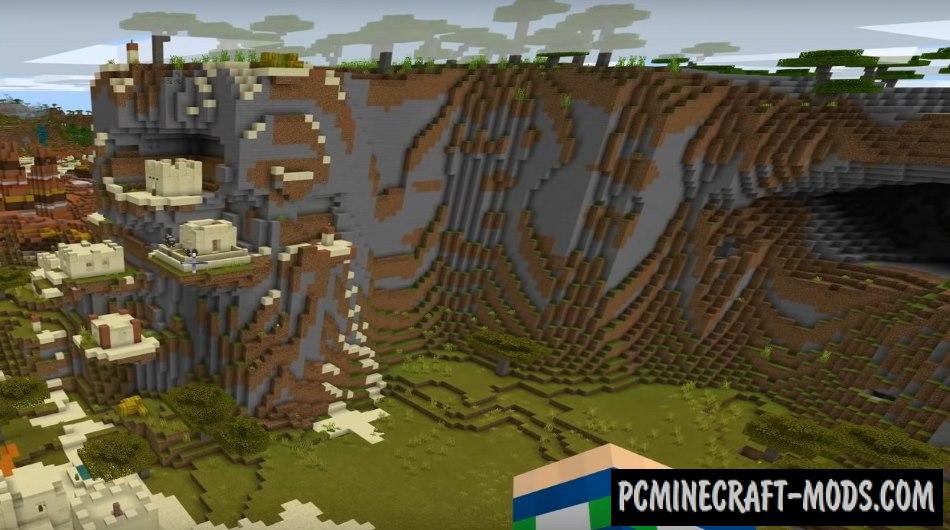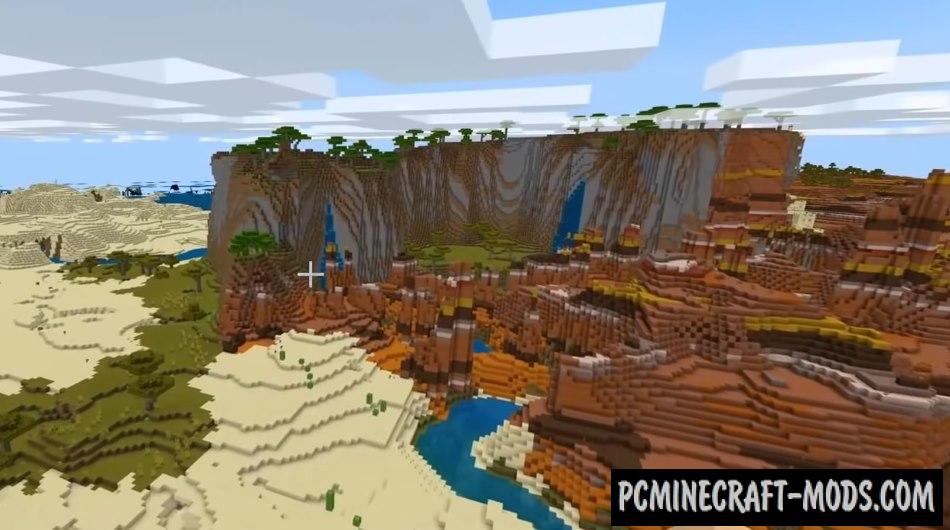 Seed code