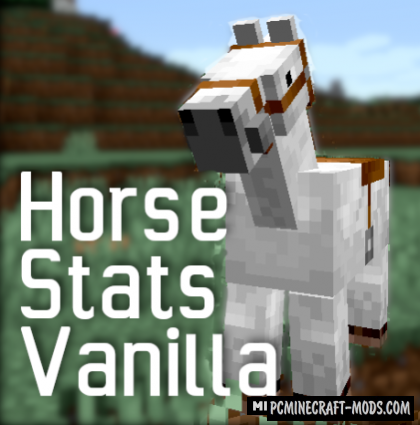 The modification that's called a HorseStatsVanilla 1.16.5-1.16.4 will display the characteristics of riding animals (For example horses or donkeys). In their inventory will appear detailed information about health, speed and even the height of the jump.

Additionally, the author added his own matrix system that transforms vanilla movement speed indicators into more familiar points, for example, 2.3 points of points is equal to 1 block in 1 second. This way you can find rarer breeds of horses and mules to move around with the greatest speed. You can also combine this with a
Realistic Horse Genetics
to diversify the genes for animals.
Screenshots
Review
How to install HorseStatsVanilla
For fabric version: install Fabric API
Download a Mod
Unzip it and copy to C:\Users\User_Name\AppData\ Roaming\.minecraft\mods
Ready
Created by: TeaJ4y