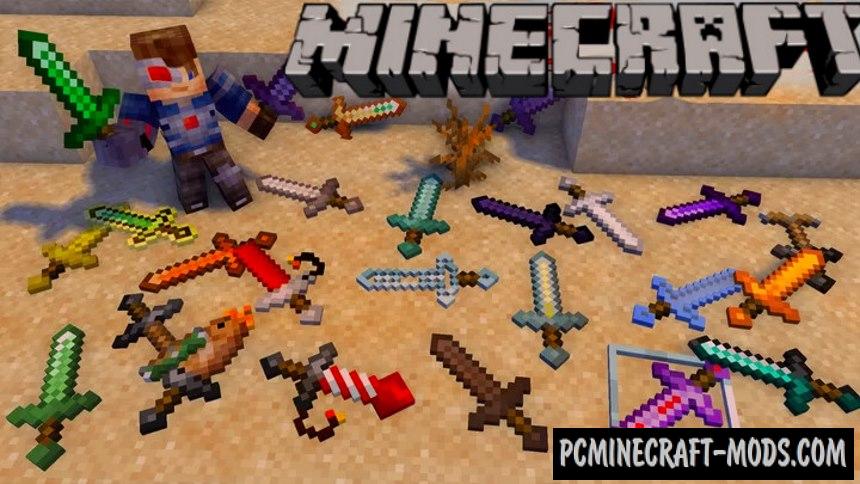 Moar Swords 1.16.5-1.16.4 data pack is designed to add a huge number of custom swords to your game. Each sword has a unique 3D model and its own useful features. There are about 30 swords in total and some of them have interesting ideas.

The author has extensive experience with data packs and has been working on it for more than a month trying to balance the swords as much as possible. At this stage, the author has come up with very expensive ingredients for some sword recipes, so it will take some time to collect all the ingredients. For example Experience Sword is used to extract experience points from mobs without killing them, God Sword ignores the enemy's armor type and deals the maximum amount of damage.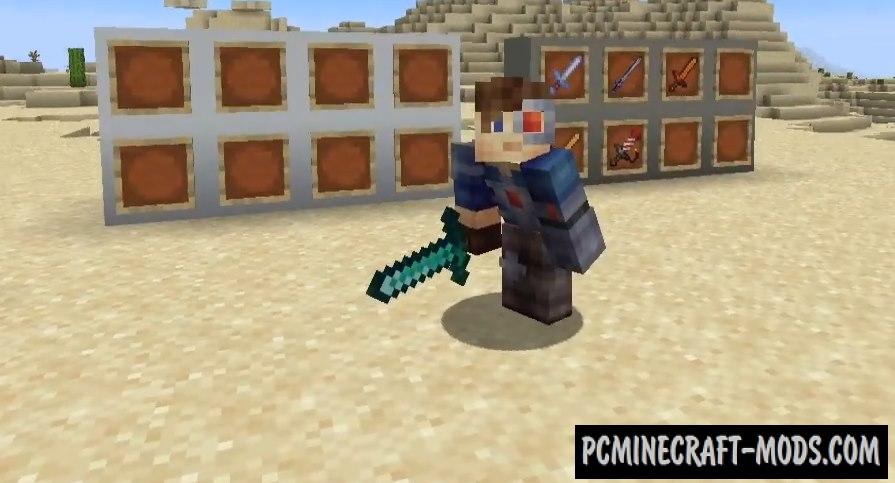 Features
Rainbow Sword – this sword is used to cause mobs to drop a random dye
Totem Sword – can be used as a good weapon, but also has a feature to save your life
Experience sword – a great sword for every farmer, because it is used to extract experience from mobs without killing them
Obsidian Sword – a very powerful sword at the initial level of durability, but gradually it reduces the points of damage. You can't use this on players
Emerald sword – used to protect villages, because it causes huge damage to pillagers, but at the same time almost no damage to other mobs
Quartz Sword – deals a lot of damage in the Nether World, but it is useless in the Upper and Ender Worlds. Additionally, the player can enchant this to add even more damage against Nether monsters
Prismarine Sword – deals high damage to mobs in the Aqua World, but is useless outside of water. If there are strong Aqua monsters nearby you can enchant this for more damage
Paper Sword – deals very little damage, but the more hits you make, the more damage your opponent will get. It causes paper cuts that cause bleeding damage to the enemy
Ice Sword is an auxiliary weapon to freeze very strong monsters and try to retreat
TNT sword – a very funny sword to blow up everything around except your home. It has few charges, but it is enough to repel several waves of monsters.
Recipes
Review
How to install Moar Swords Data Pack
Open the game
Select the world in which you want to install the data pack, and click on "Configure"
Click on "Open world folder"
Open the "data packs" folder and extract the downloaded archive to it
Ready