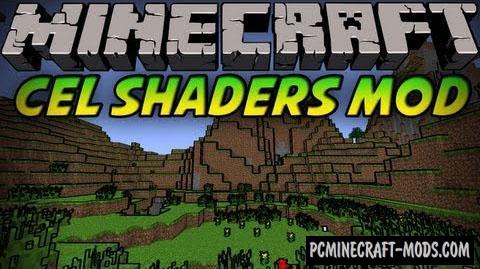 Naelego's Cel Shaders Mod is another cool shader pack for Minecraft, but this one makes the game even more like a cartoon or more like a magazine comic. It contains unique graphic CEL scripts and bright colors, clear lines, clear shadows, and newer content.

In addition to a brighter and more beautiful world, this mod also gives players much clearer vision, such as making most blocks, snow cover, and other micro objects clearer, making them easier to see.
CEL Shaders was created by Naelego, and the author tried to transfer all the styles with techniques from comics and it turned out very well. This is based on the original GLSL Shaders Mod (for newer versions of the game, it was moved to Optifine HD) which contains shadows, anti-aliasing, and color filtering.
Screenshots
How to install Naelego's Cel Shaders
Download and install GLSL Shaders
Download mod
Unzip it and copy to C:\Users\User_Name\AppData\ Roaming\.minecraft\mods
Run minecraft
In the settings enter the "Shaders…", choose the desired Shader and click "Done"
Ready