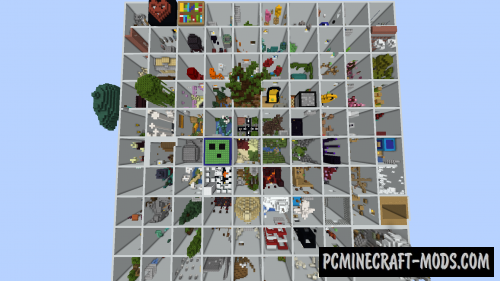 Inside this map you will find as many as a hundred levels of different parkour, which will differ not only in the theme, but also in the complexity! With this place, you can hone all your jumping skills and test your knowledge of the popular parkour mechanics!

The author used all sorts of combinations of blocks that allow both to slow down and speed up the player. After completing all the levels of the test, you can get a huge boost in skill growth that will make you much stronger both in PvP arenas and in normal survival.
Screenshots
How to install Parkour Everything!
Download map
Unzip it and copy to C:\Users\User_Name\AppData\Roaming\.minecraft\saves
Ready
Created by: Xdudi's Team