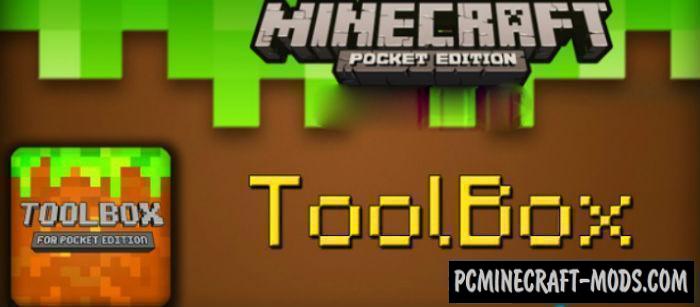 The ToolBox 1.18.2-1.18.1 launcher (add-on) for Minecraft Pocket Edition and Bedrock edition is similar to the popular mod for the PC version called TooManyItems. The new version is much more functional than the previous one and has many new features.

ToolBox is written in the C++ programming language using the functions of the game and, therefore, the entire interface is identical to the interface of the game. To enter the main interface, you need to click on the sword icon.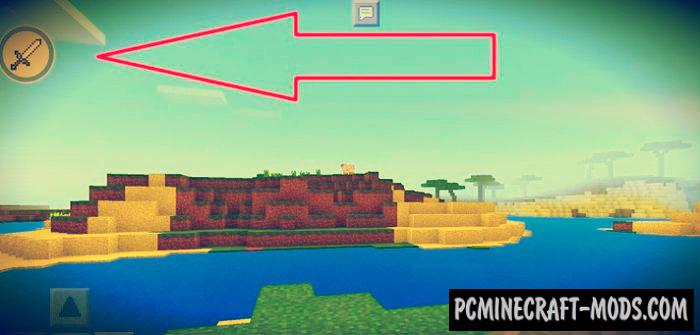 ToolBox has a lot of interesting and useful features that will come in handy in various situations! In addition, it has support for ModPE mods created for BlockLauncher.
Features
Developed in C++
The ability to search for items
Enchant things
Getting effects
The change in the weather
Change game time
The ability spawn of mobs
Quick teleport between worlds
Menu of sorting things out in creative mode
Quickly add any item to your inventory
How to add items in inventory?
Open the GUI and select Inventory. Type in the field to find any item, the name of the item or block you want, and then click on its icon to add it to your inventory.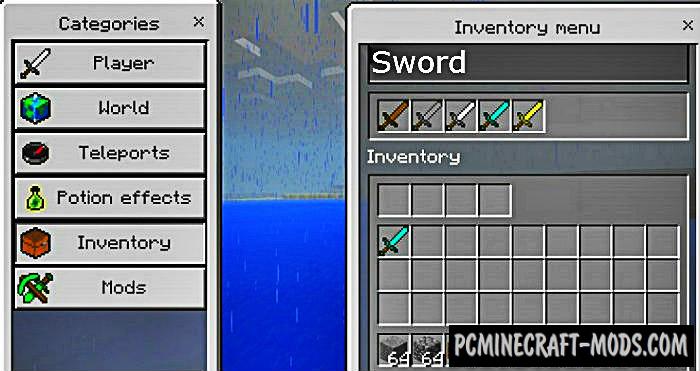 How to enchant an item?
In the Inventory category, find the item you want to enchant. Click on its icon in the Element Editor window, select the spell you want to install, and then click Save to apply the changes.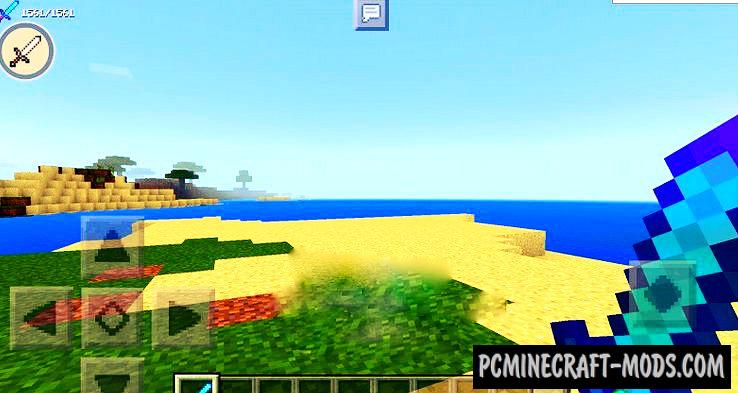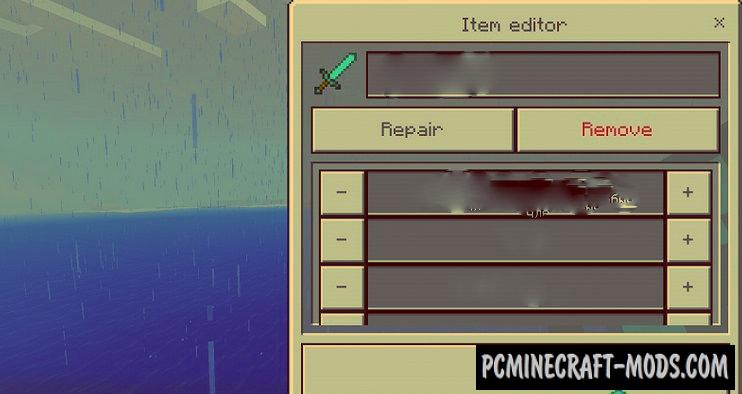 How to turn on XRay?
A function of XRay allows you to see ores through walls and other blocks in Minecraft PE. To enable/disable this feature, go to Mods, and switch the slider to Enable xray.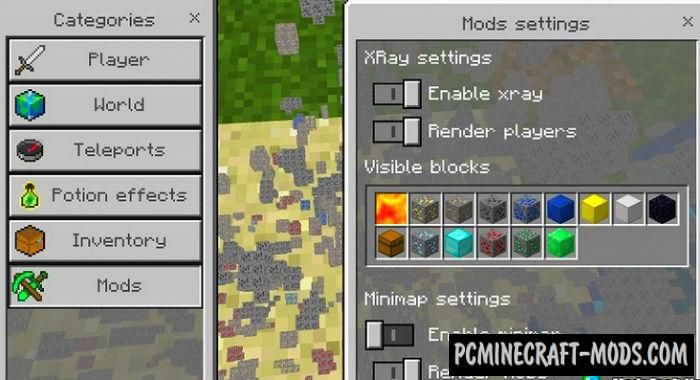 How to enable mini map?
To enable the mini map You need to go into the same Mods and Minimap settings tab to toggle the slider to Enable minimap. Here You can enable and disable the display of mobs and players on the mini map, and can also change the size and radius of the map.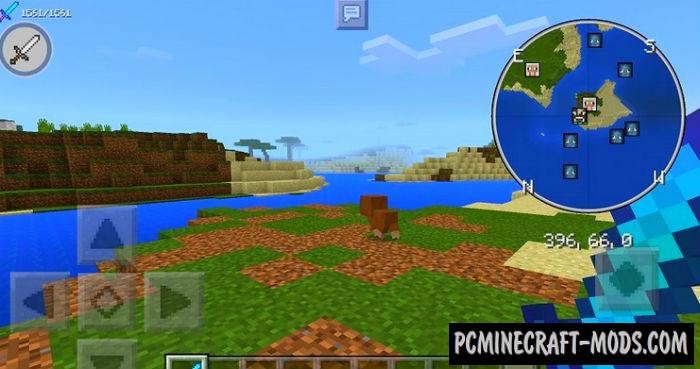 It's not all functions of the ToolBox, but remember that the new version 4.0 yet crude and has bugs, because the developer completely reworked the launcher.
Last updated: 02 June 2018
What's new?
Support for Minecraft 1.4.x
Quick add
Various bug fixes
Install launcher ToolBox
Download launcher ToolBox
Install it as usual Android application
Locate the installed ToolBox on your device and run it
The launcher is installed, enjoy!