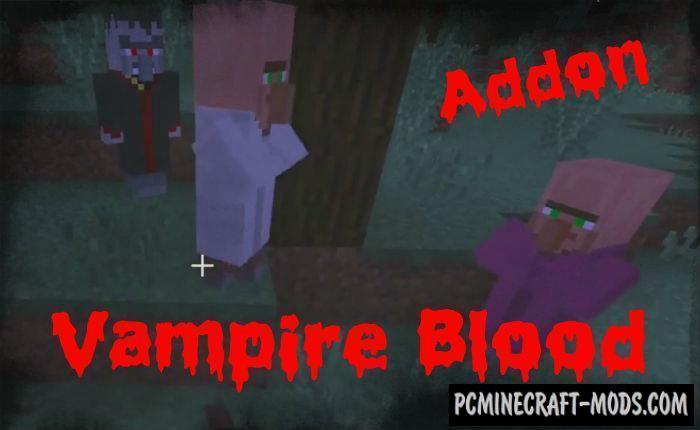 This amazing addon adds several new vampire mobs and their various forms to the game world. They have their own textures, sounds and behaviors. Vampires are able to appear in swampy areas, as well as attack victims and infect them with their vampire blood.

How to find a Vampire?
To find a vampire, you will need to wait for the night, because they look like spiders and zombies and have the same behavior to be afraid of the sun's rays. Vampires prey on humans, especially villagers. To see them hunt, you need to be near the village or generate vampires yourself from the creative inventory.
Addon Features
Vampires are the new monsters, which independently produce their own food and reproduce
Vampire has the ability to turn into a bat, which makes it very fast and maneuverable
A vampire bite can infect the victim and after some time turn it into a new vampire.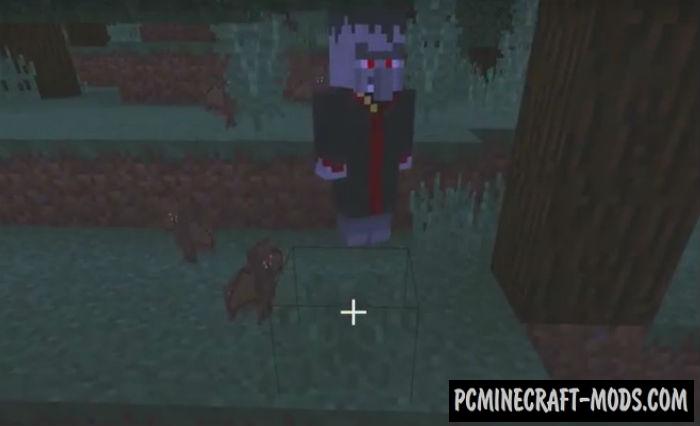 How To Install Addon?
Installation on iOS and Android devices is identical.
Download a mod with the extension .mcaddon
Then find it and run, thus importing into the game
Open the game and go to the settings of the world
In the "Resource Packs" and "Behavior Packs", select the imported resource packages (addon)
Enable "Experimental Gameplay"