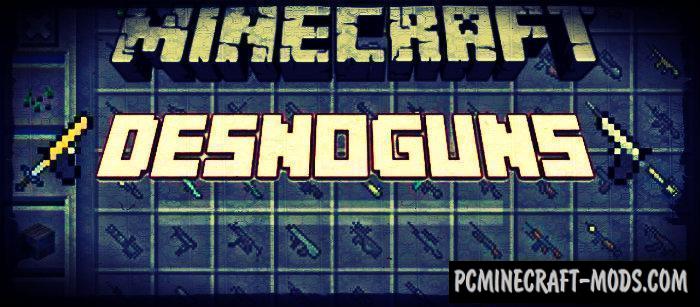 DesnoGuns mod adds in Minecraft Pocket Edition more than 50 kinds of different weapons. It all starts from the usual knife and ends with an incredibly cool sniper rifles with scopes.
Weapons mod – DesnoGuns
ID and item recipes you can find below, in the meantime, I suggest you to read a short description of the mod. Feature modification in Minecraft is that each gun will have its own interface. You will also be able to craft ammunition, first aid kits, parachutes and more!
Mod features
Each weapon has its power and impact
Many rifles have the possibility of aiming
Each weapon has its own sound of the shot
A huge variety of weapons
How to craft Weapons?
First you need to make the clip, which can be crafted from one iron ingot. For example, we will make a .44 Magnum pistol.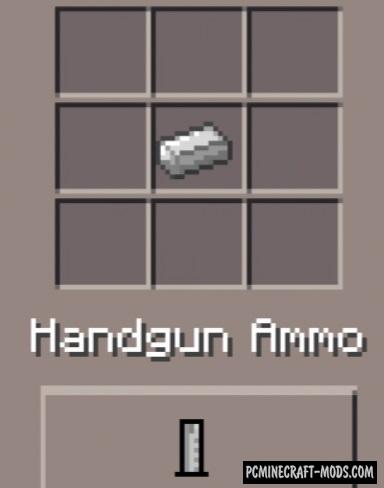 Now with the help of clips you can make a .44 Magnum. You need one clip and some items for this.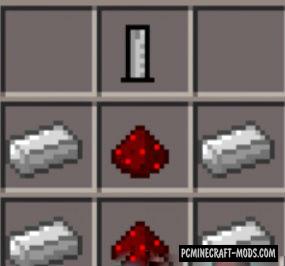 How to shoot and reload?
In order to fire the gun, you just need to take it in hand and press the button fire. You will hear the sound of the shot. For all the guns made sounds.
Reload the mod is very simple. If you are in survival mode, just tap on the number of bullets on the screen, but you need to have a store of ammunition of this weapon.
Some guns allow you to aim. Click on the aim button and it will zoom-in effect.
You can throw grenades that realistic flying and exploding. There are four types of grenades: conventional, shrapnel, Molotov cocktail and a smoke grenade. Just click on fire to throw a grenade.
Screenshots
Craft Recipes Of Weapons
Last updated: Feb. 8, 2018.
What's new?
Full support for Minecraft 1.2
Changed some ID's of the guns, to avoid conflict with musical records
Fixed crash during explosions
Install the DesnoGuns mod (.modpkg)
Download file .modpkg the link below
Open BlockLauncher, and go to settings
Select the section of the ModPE script and click Add
Locate the unzipped mod file and click on it to add
Mod installed, enjoy the game!