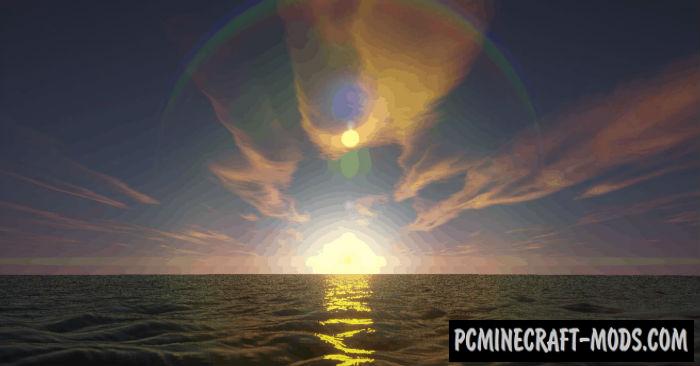 The Beyond Belief Shaders BEPC 1.17.1-1.16.5 is a very good realistic shader for Minecraft, it has a good performance, a set of high-quality graphics effects, beautiful and quite realistic water, a global lighting model and much more.
After installing the shaders in the game there will be a beautiful sky and very cool water in the form of small waves, global lighting will make beautiful shadows, blur effects, glowing things will start to emit more light, including if you hold it in your hands.
The minimal hardware characteristics:
AMD or nVidia GPU with OpenGL 4.0 support
Minimal GPU: RX 460/GTX760 2GB
Screenshots
How to install?
Install the Optifine HD
Download the Resource Pack
Unzip it and copy to the C:\Users\User_Name\AppData\Roaming\.minecraft\resourcepacks
In the game settings, select the desired resource pack
Ready