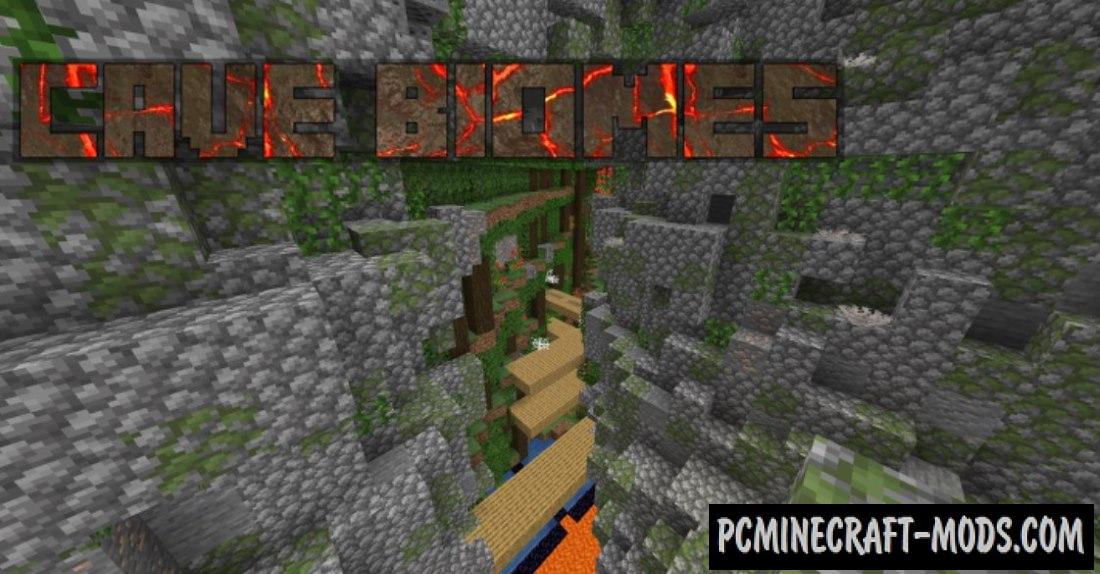 Cave Biomes 1.16.5-1.16.4 is a date pack with a huge potential for adventure and survival modes because it changes the standard generation of caves to more diverse and you can also find random structures there. The underworld will be a new place to spend even more time because players can now find new resources and jewels in structures.

In total, the author wrote about 35 cave biomes, as well as more rare huge cave systems (About 6) and very rare structures that are protected by monsters and traps (About 5). Going underground, you can notice various realistic moments, such as ice caves, underground green microfauna, settlement of ancient people, as well as something similar can be found in Nether World.
Note that the date pack changes the vanilla world generation and it is best to use this in the new world. Additionally, this may create incompatibilities with other world generation data packs.
Screenshots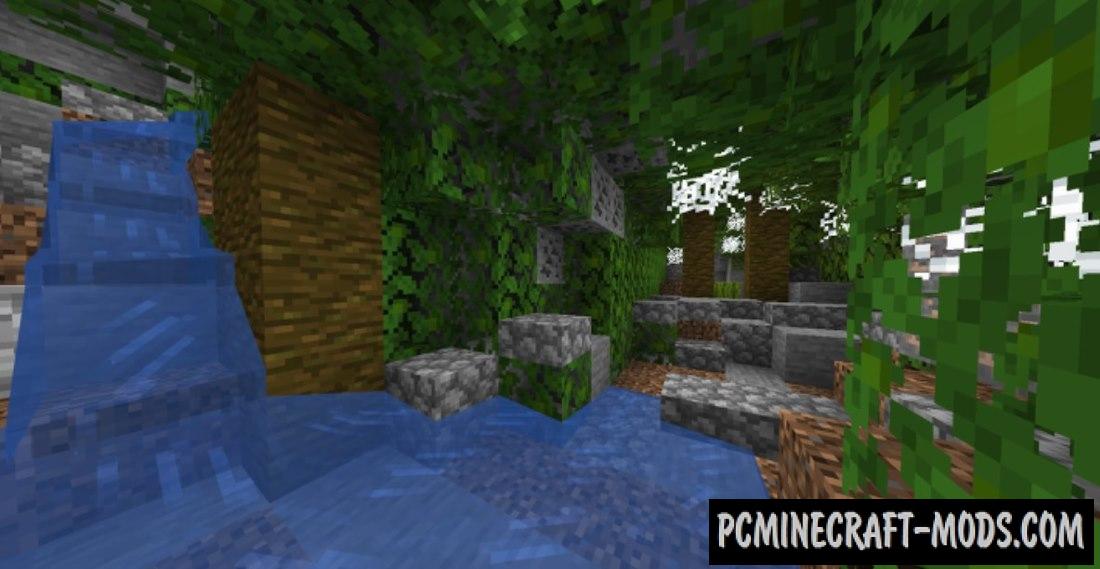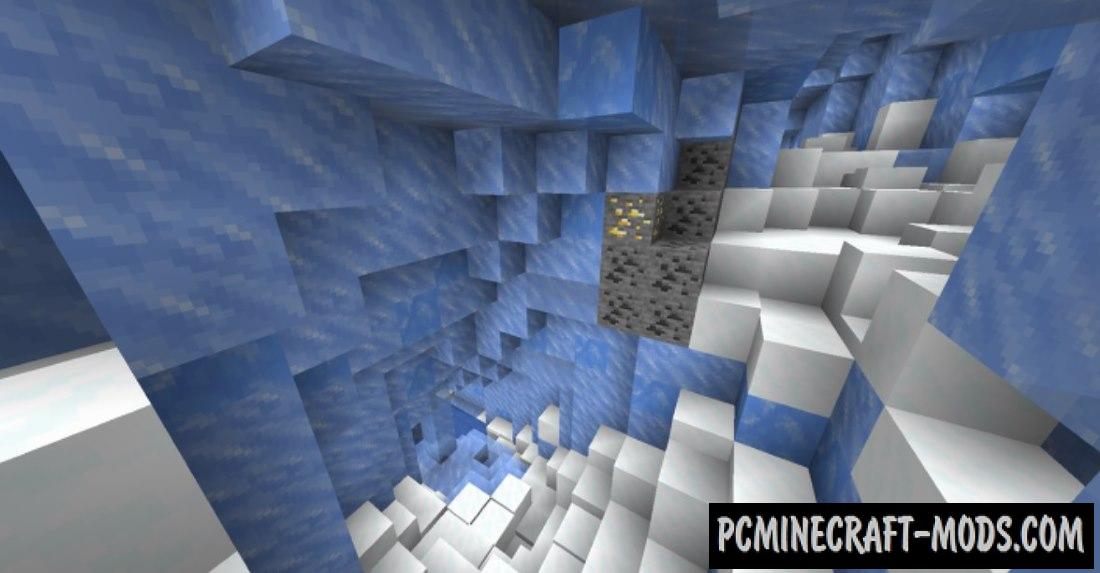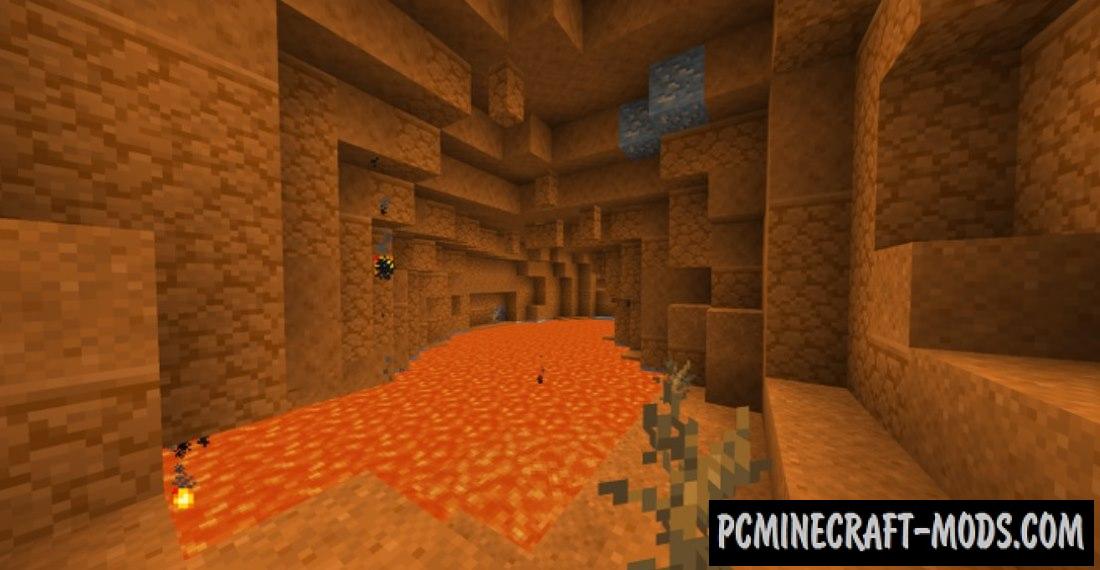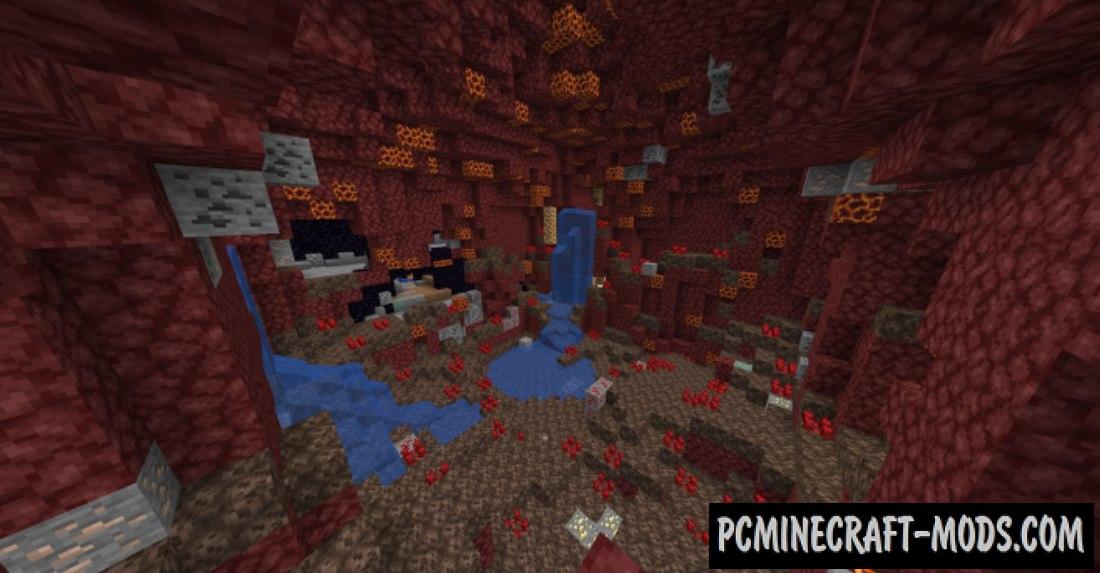 Review
How to install Cave Biomes Data Pack
Open the game
Select the world in which you want to install the data pack, and click on "Configure"
Click on "Open world folder"
Open the "data packs" folder and extract the downloaded archive to it
Ready
Credits
Created by ImCoolYeah105 (Support via Paypal)
Official Discord Server
Official Link:

Direct Links: