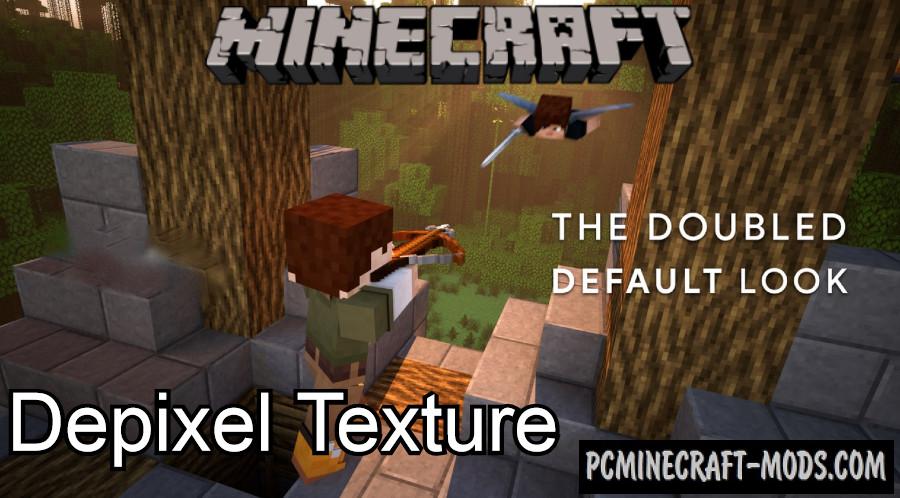 Depixel 1.17.1-1.16.5 is a more detailed faithful texture pack with the default style. Each block received exactly twice as many pixels, which allows you to fill the surface with new elements. The author tried to preserve the vanilla style as much as possible, as well as add and decorate some annoying things. Additionally, you can install 3D and PvP Addons that contain everything you need to change the theme of the resource pack.
Idea
If you look closer the player can see some details that resemble elements from other popular packs, but the author's long-term design experience has done everything possible to draw blocks in a very specific style that resembles both vanilla and the atmosphere of other popular packs. This was created back in 2015 and some new packs took a lot of ideas from Depixel, so now it's not clear exactly where the improved default style got popular. But it doesn't matter because the author constantly monitors global updates of the game and adds something new or changes the old so that both old and new players like it.
The main idea of this is to give deeper tones to the mystical and popular components in the game world. You are probably familiar with the feeling of happiness when you see something new among a lot of monotonous, so for such cases you need Depixel, because during the adventure it will fill every detail with new bright or dark mystical tones. Moreover, you can build your own house in which the player will start to feel more comfortable than with annoying vanilla gameplay. Most texture packs are intended only for the Upper World or are poorly developed in other worlds, but this one works perfectly in each of the 3 worlds. Wherever you are, the player will always have a thirst for adventure and discovering new beautiful places.
Style
This is a great alternative for installing decoration mods because all building materials or simple blocks now look like one of the most popular sets of additional decor. Some notes of modern style have appeared on the surfaces of fences, additionally it has a dividing line in the middle that separates the upper decorative ornamental elements from the lower reinforced protective layers. Bookshelves, paintings, wooden floors and other standard household tools have a faithful layer that will perfectly fit any home and make it more fresh than medieval.
Because of the high resolution, the author was able to draw special scripts for the GPU, which allows you to control the textures of glass blocks, now it has turned into a full-fledged realistic glass with a very small sprinkling of pixels of glare. Ore blocks received fewer ore pixels, this is done to make the player a little more interesting in the mine because you will need to craft more torches to notice the ore in the dark. Obsidian blocks have a more realistic texture and this makes it possible to build beautiful portals. Or for example you can combine this with updated lamps to add more decorative clusters near your home.
Adventure
Exploring the vanilla generated places you will hardly notice any changes because the author tried to keep it as strong as possible. Everything changes greatly when the player finds random structures, villages, caves, or just starts building something and extracting resources. The closer the player is to the blocks, the more changes are visible, for example, you can notice a lot of improvements and it is very nice to explore some places again. The usual search for something new will turn into a full-fledged adventure in which the player will be able to capture the updated vanilla forests, valleys, mountains, canyons, Nether and Ender Worlds and other places in the huge game world.
Addons
Depixel has support for 4 add-ons, 3 of which are free.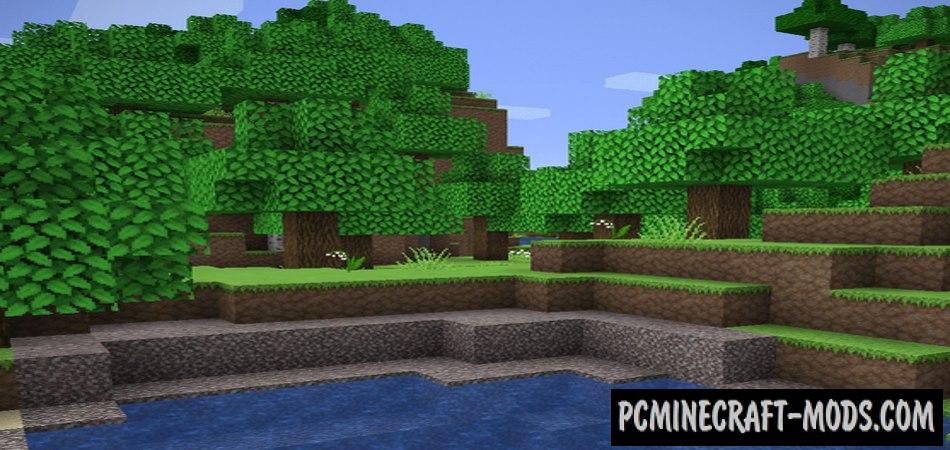 Alpha Add-on this will appeal to most old players because it will turn the modern game world into the old bright and fuzzy world from Minecraft Alpha version. If you are a dedicated fan then you should definitely try this.


PvP Addon contains updated HUD and GUI, as well as many simplifications to make it easier for the player to notice the enemy during PvP. The addon also contains some lines of code to deactivate unnecessary visual effects and boost your FPS.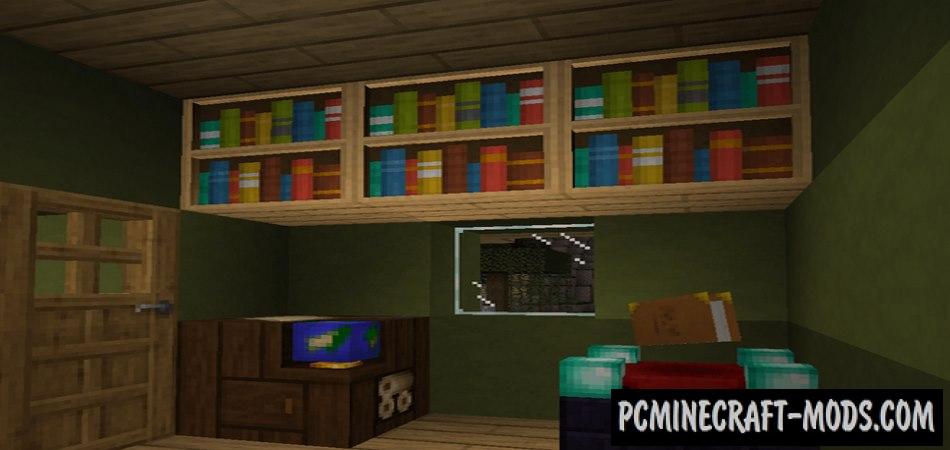 3D Add-on is necessary for most players who feel a lack of 3D elements on the surface of blocks. Turn ordinary 2D blocks into full-fledged 3D models.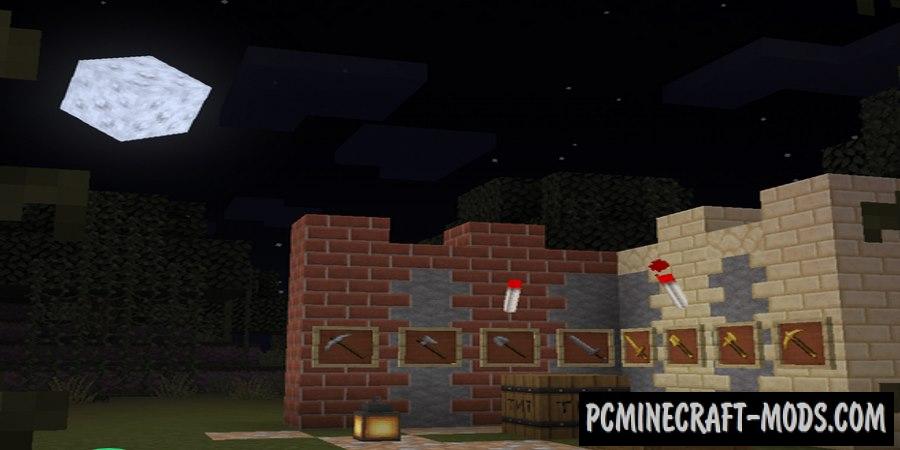 Extended Add-on has a lot of improvements and it allows you to turn Depixel into a pack that looks cooler several times than Faithful 64x. Improvements are related to additional shaders, 3D improvements, deeper drawing of weapons, improved shadows and optimized scripts.
Screenshots
How to install Depixel
Install Optifine HD (Not necessary but desirable)
Download Resource Pack
Unzip it and copy to C:\Users\User_Name\AppData\Roaming\.minecraft\resourcepacks
In the game settings, select the desired resource pack
Ready
Credits
Created by: Schmueles (Official Twitter)

Downloads
Be sure to try one of the add-ons that is great for both combat, creativity, and adventure.
Addons
Direct links