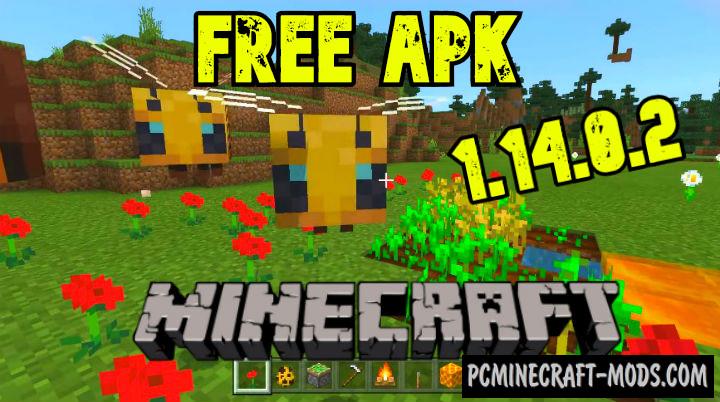 Minecraft v1.14.0.2 on Android is the release of a new MCPE Beta version for The Buzzy Bees Update. It contains an impressive number of changes, fixes and features for the bee and all that is associated with them. Bugreport works at full strength and developers are trying to quickly release new versions to fix it. Special thanks go to the owners of Android devices because there players send a lot of feedback.
Minecraft v1.14.0.2 Features
Features are divided into sections. Thus it will be more convenient to find out whether the bug that prevented you from playing is fixed. You'll also learn a bit more about in-game algorithms and scripts.
Crashes/Performance Changes
Fixed some game crashes that developers got from players
If you tried to crack the crafting table then an error could have occurred and it was fixed
Honey block has several positions in the game scripts and sometimes it could cause errors
Once you have loaded the world with a new texture pack and exited the game then the next time loading the world will be much faster
Fixed a bug related to the closed game chat animation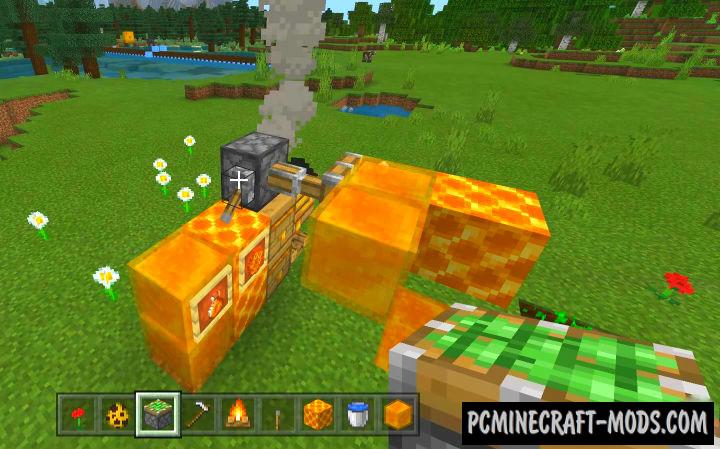 General Changes
Modified GUI for the background in the view menu of the map. Now it looks like on Java Edition version
You may notice that bee nests are generated on more species of trees
Fixed an error related to incorrect display of 3D models in the character editor
Added some tweaks to the character creation menu
There is a known bug that has been fixed, it was related to the split screen during the loading of the world
There was an error related to changing the focus after changing the parameters in the pause menu
Honey blocks got the same textures for Java Edition and Bedrock Edition
Slime blocks also got new and identical textures
Changed the algorithm for moving worn tools and other items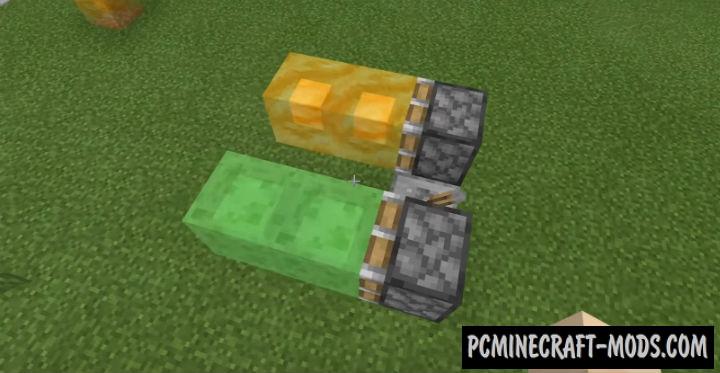 Gameplay Changes
The broken bee hive now has no property of the usual item
The honeycomb block has a new crafting recipe, the same as in the Java Version
If you walk through a honeycomb block you will notice that it has sounds from a stone block
Added effects of washed down crop. This crop will get a boost and the plants will grow faster
Changed appearance algorithm for Pillager patrol
Changed behavior for mobs on Honey blocks now mobs jump not very often and try to escape from this block
Slime blocks and honey blocks will no longer stick together if used in pistons
Improved animation for holding an item in first person mode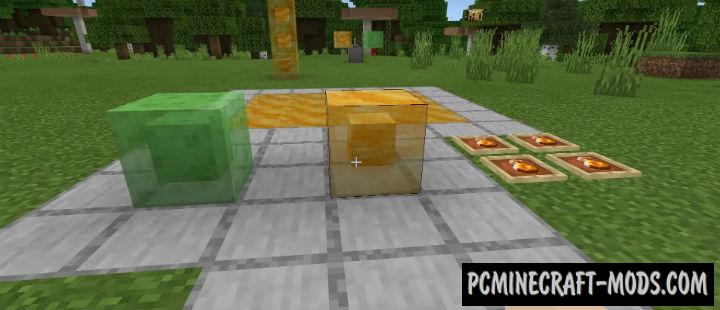 Mobs Changes
If the bee hive is full, then the bees will be faster to find a new hive
If you put a bee in Ender or Nether World then they will not look for the way to the nest
If you use tall flowers then in this way you can seduce bees
Added a new algorithm to protect the hive at night
Slightly changed the algorithm that was inactive after collecting honey in the hive
If you set fire to the hive then the bees will leave this one
Changed some settings to increase the priority of returning bees to the house if it rains
New bees are generated only in those blocks through which the player can pass
Bees will collect nectar even if it is indoors
Change behavior for bees to make bees fly over flowers
Added a conditional statements that forbids the bee to fly endlessly near the blocked hive
Fixed a feedback bug that prevented bees from entering a half empty hive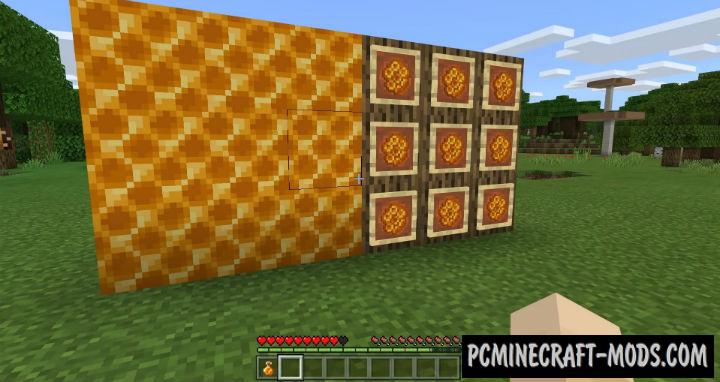 Graphic Changes
A bug related to invisible double chests has been discovered and fixed
Fixed bug if you hold a pumpkin in your hand then there was a chance that it was displayed incorrectly
Previously, it was possible to find out whether the player is on top if you blow up the TNT block underwater
Fixed a bug that removed a player's hand if he was flying with elytra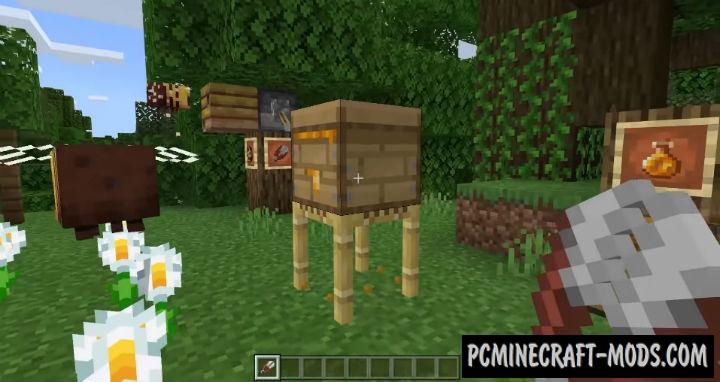 Add-ons and Script Engine Changes
Fixed a bug related to the geometry of 3D models. In some cases, custom mobs could be displayed with broken model coordinates
Fixed a bug with banners. You may have noticed how the skin was displayed incorrectly
Added some advanced features to make the mob model bigger than 1.0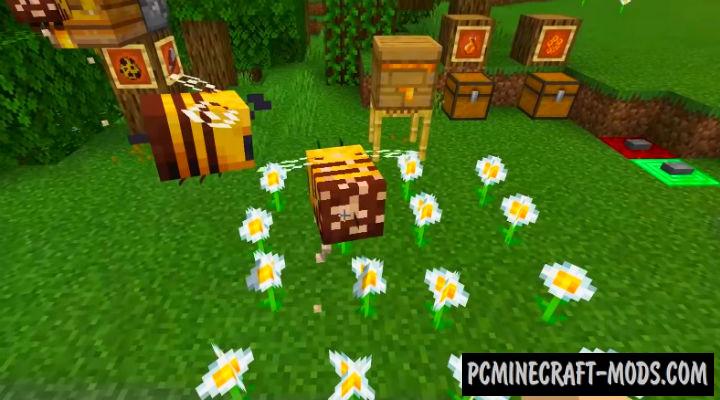 Download Minecraft 1.14.0.2 Android