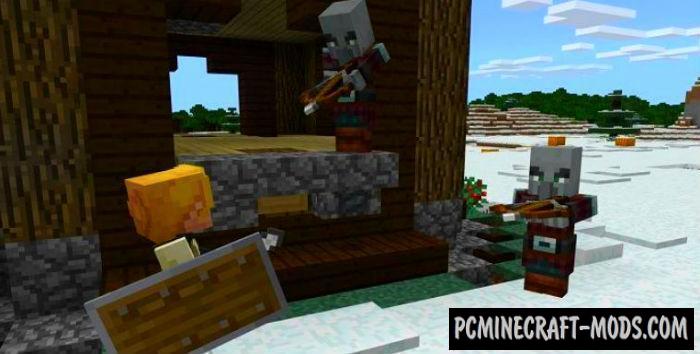 The developers have published the long-awaited version of Minecraft PE (Bedrock Edition) 1.13.0.18 Bees and Foxes Update for Android, Windows 10 and Xbox one! The new version brings to the game shields, updated villagers and villages, outposts, new functionality for blocks and much more!
Remember that some of the new features are only available with the Experimental gameplay option enabled!
Features of Minecraft PE 1.13.0
New villagers and villages are now available to all players! Now villagers have their professions, know how to sleep and do some other things!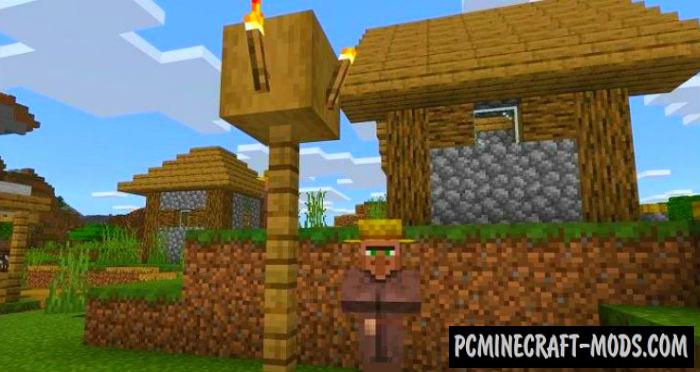 Previously, the villagers did not have many enemies, but now there are pillagers who can raid the nearby village! They live in outposts, so be careful!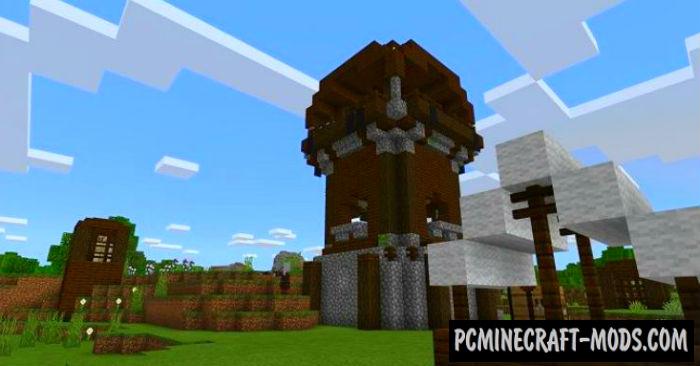 Many players were waiting for the shields in MCPE Bedrock and the developers did it! The combat system will be updated much later.

Changes in Minecraft PE 1.13.0
Crossbow removed from the experimental gameplay
Wet sponge in the Lower world now dries instantly
Dying foliage now has a chance to drop sticks
The flowers now destroyed by arrows
The dead Bush can now be used as fuel
When the death of the creeper of animals or skeleton now drops a music disc
Updated the design of the "Training section"
Lights can now be placed on the plates
New textures are now installed by default
Mob events and behaviors can now be set using JSON
Distributors with a pair of scissors can now shear sheep
Latest version: 1.12.1.1 Full Version (Android) 1.12.1 (iOS)
Release date: Oct 02, 2019