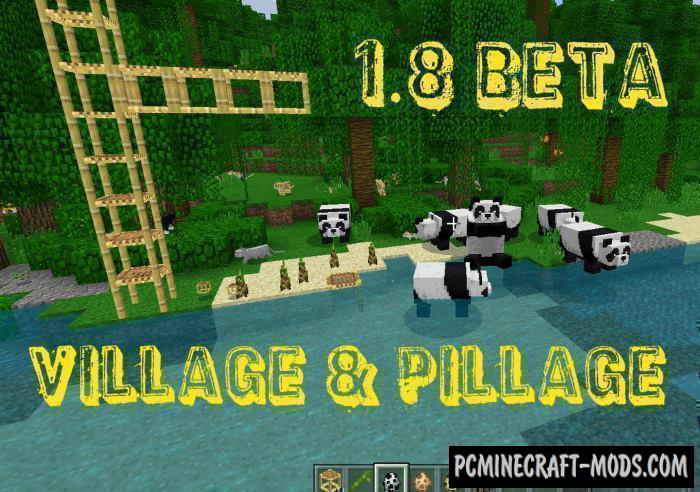 In Minecraft PE 1.13.1.5 Beta you can test all the new features that will be added to the Grand Village and Pillage Update. It is enough to have a phone or tablet with android or ios, and MCPE Beta version can be downloaded to Windows 10.
The developers from Mojang continue to add interesting innovations to Minecraft Bedrock Edition: Pandas, Cats, but most importantly it is a new Village & Villagers update!
Minecraft 1.11.0.23 Changes
Scaffolding can now be placed 6 blocks out
You get discounts on Trades after a Raid
Villagers run in houses when Bells ring
Horn sounds now plays when a Raid starts
Minecraft 1.11.0.3 Changes
Added Pillager Raids
Added Pillager Captains
Added Ravager Attacks
Minecraft 1.9.0.15 Changes
Added new flowers: Lily of the Valley and Cornflower
Added spruce, birch, jungle, acacia and dark oak signs
Added new stair, slab, and walls
Minecraft 1.8.0.24 Changes
A long time in Minecraft game did not add peace-loving animals, but this update will fix it: added pandas. Now you can see living in bamboo thickets cute and kind pandas.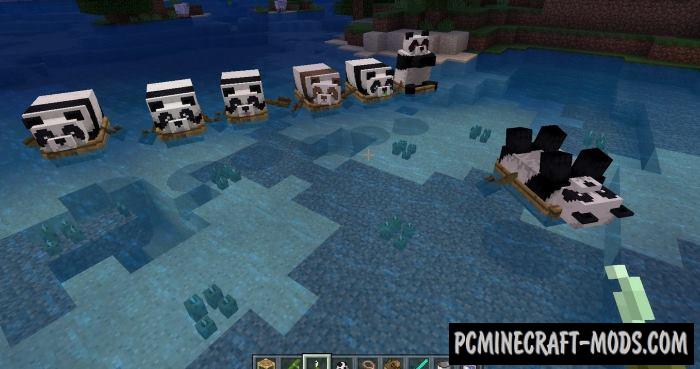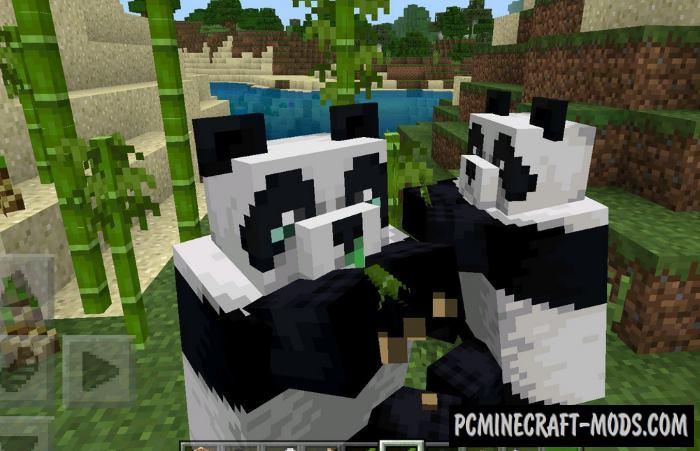 However, the thickets themselves in Minecraft yet, and bamboo can only be found in chests scattered around the world, which is good, but it can be made such a useful thing as scaffolding — climb up has become easier and faster than it was before.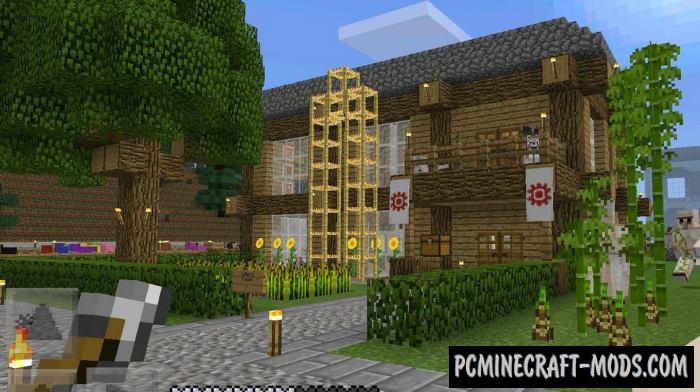 Break such a "tower" is also easier, because it breaks like cacti: destroying the lower block, break all the higher blocks.
Cats in Minecraft 1.8.0.14
The village residents is also slightly edited, like cats, along with ocelots. The latter can no longer be tamed, you can only earn trust by giving them your fish. However, it is now possible to tame stray cats, which will be spawn in the villages: now they play the role of ocelots, and find them in the villagers — a common phenomenon.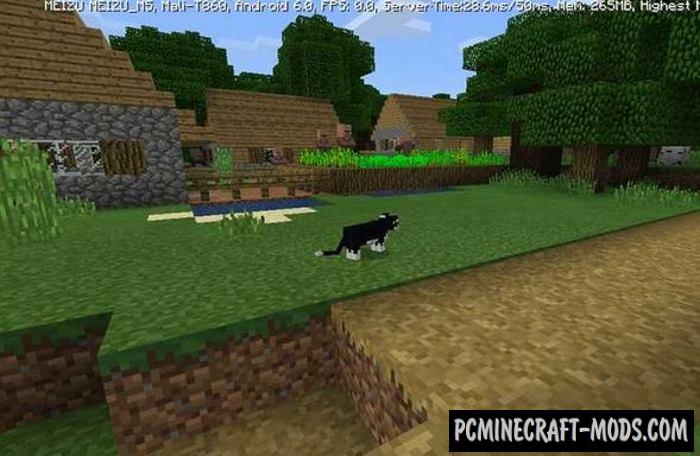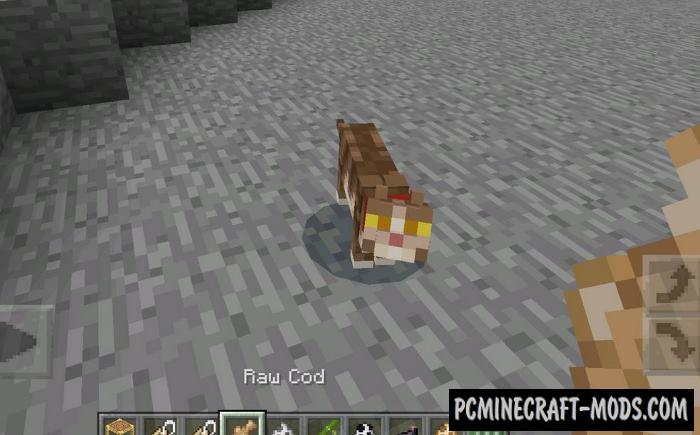 Another important change is that the phantoms will avoid your cute cats in every way. This is another reason to have a little furry friend.
Gamerules in Minecraft 1.8.0.14
Gamerule command has also changed: some rules can now be changed without enabling cheats, and as you remember, cheats disable achievements in the world forever. List of commands that can be changed:
show coordinates
dofiretick
tnt explodes
domobloot
naturalregeneration
dotiledrops
pvp.
By the way, a number gamerule settings have expanded randomTickSpeed — the new value.
New Addons in Minecraft 1.8.0.14
Mojang rarely updates the add-on features, but this time the mods will get their changes: there will be opportunities to create mobs with their own model, animation and particles. Particles, by the way, can be made separately.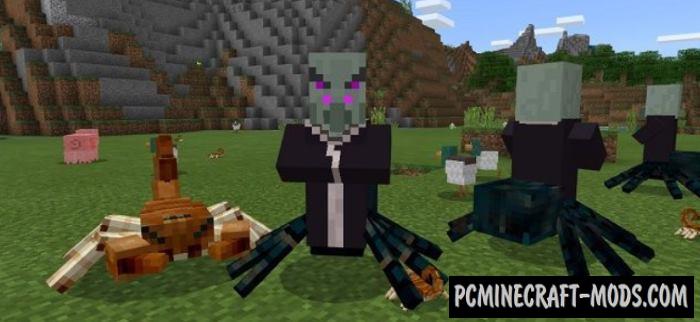 Minor changes in Minecraft 1.8.0.14
Tropical fish has increased in size
A skeleton horse or a zombie horse can get out of the horse spawn egg
Skins in the store became more
A link to the content from the game store can be sent directly from the game by clicking the Share button located there.
Bugfixes in Minecraft 1.8.0.14
Fixed a lot of bugs that were in Minecraft 1.7.0 hence the stability of the game has improved. Play became more pleasant.
Developer Tweets
I've seen a lot of people confused about this so I hope this clears some things up:
Minecraft Java Edition 1.14 is the entire Village & Pillage update + Taiga/etc. Snapshots will be starting soon!
1.15 is the next unannounced major themed update and not yet in development.

— Nathan Adams (@Dinnerbone) 11 October 2018
Just note that the first version will include several new features, and not all at once.
Next, we are waiting for a huge number of updates, when developers will fully carry all the necessary functions, mobs, items and other graphic design.