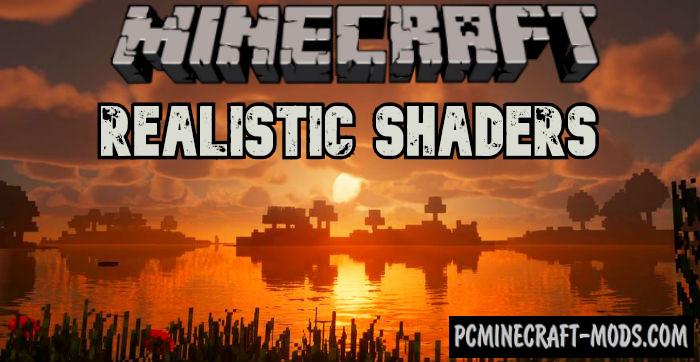 These shaders have many small features that you will not see in other shaders for Minecraft. The GLSL Realistic Physics 1.18.2-1.17.1 shaders are able to add different water depending on the biome, generate vapor evaporation of water, contain several variants of shadows for a single plant,
the night sky has its own fog, it is possible to adjust the low-centered rays, the clouds above the horizon have smaller shapes.
This is one of the few shader packs that pays more attention to small things. So you can add realism to the game even playing with standard textures. Any biome or NetherWorld will get more physics of rays, refraction of light on the horizon, well-designed shadows and many other features, more about which you can find out in the game.
Realistic Physics Shaders Screenshots
How to install Realistic Physics Shaders?
Install the Optifine HD
Download the Shaders Pack
Unzip it and copy to the C:\Users\User_Name\AppData\Roaming\.minecraft\shaderpacks
In the game settings, select the desired shader pack
Ready
Created by RRe36's
Official link: