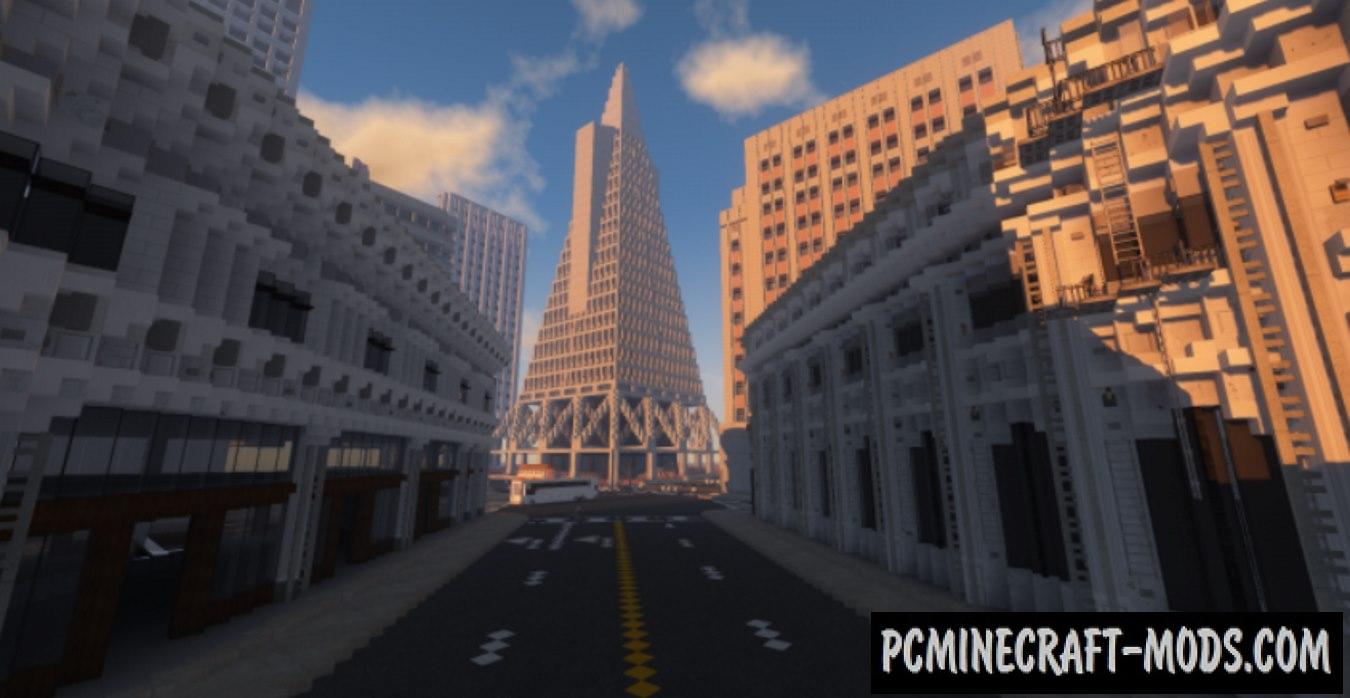 Harkenburg City 1.17.1-1.16.5 resource pack (Similar project – The Blueprint) is designed specifically for the construction of a city, both a small and a whole metropolis! There is everything not only for the construction of modern apartment buildings, but also materials for marking highways and roads.

The author provided materials for the construction of European and U.S. houses. At your disposal will be treated and painted boards, glossy and matte quartz blocks for the facade, plastic panels, improved glass, asphalt pavement and much more. It has been in development for more than 3 years and the developer travels a lot to find the most popular textures to add to their pack.
Now every player has the opportunity to recreate any building or monument from their city, because the pack has everything you need for this. This is mostly used to automatically replace vanilla textures in downloaded city maps, but you can try to create something yourself. There are few such resource packs and your projects will always be compatible with similar packs. As you know, the author has a Harkenburg City project that is constantly being developed and completed, so you can see the author's style of construction of modern buildings or even distant U.S. towns.
Screenshots
How to install Harkenburg City
Install Optifine HD (Not necessary but desirable)
Download Resource Pack
Unzip it and copy to C:\Users\User_Name\AppData\Roaming\.minecraft\resourcepacks
In the game settings, select the desired resource pack
Ready
Credits:

Direct Links: