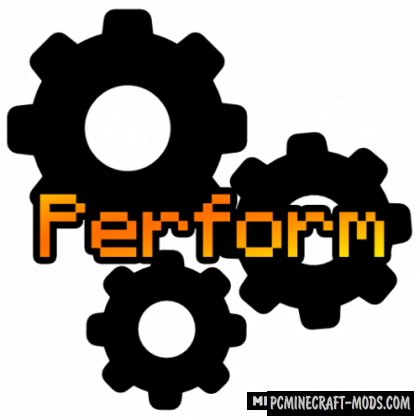 Performant 1.15.2-1.14.4 this modification can improve the performance of the game by changing the ticks for all entities in the game, while completely preserving the vanilla logic without changes! In 1.12.2, the modification gives less performance than in 1.15.2, since 1.12.2 is faster than the new versions of minecraft.

As you know, a lot of mobs can create small failures when performing certain generation algorithms or mob behavior, but using this mod you can set the upper limit of the number of actions per second and thus protect the game from unexpected errors.
Mod has been updated to Minecraft 1.15.2
Screenshots
The screenshots show a test that tracked the difference in ticks when adding 200 sheep to the game world.
Without Performant:



With Performant:


How to install Performant Mod
Download and install Minecraft Forge
Download a Mod
Unzip it and copy to C:\Users\User_Name\AppData\ Roaming\.minecraft\mods
Ready