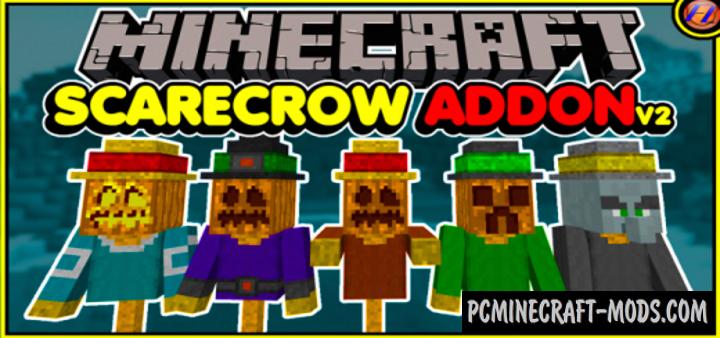 If you are tired of monsters that do not allow you to live quietly, just try Scarecrow 1.17.0-1.16.221 mod and forget about them forever in Minecraft Bedrock. The addon adds 5 kinds of scarecrows to the game, the first one that scares away most monsters (not scaring away: Witches, Illagers, Creepers, and Phantoms) has 15 kinds for coloring to choose from.
Features
The Witch Scarecrow scares away witches, pillagers and spiders by throwing harmful potions.
The Creeper Scarecrow is used to scare away creepers. It can also be blown up with flint and steel.
Phantom Scarecrow scares away phantoms that fly in the sky.
The Illager Scarecrow scares off pillager mobs.
Screenshots
Recipes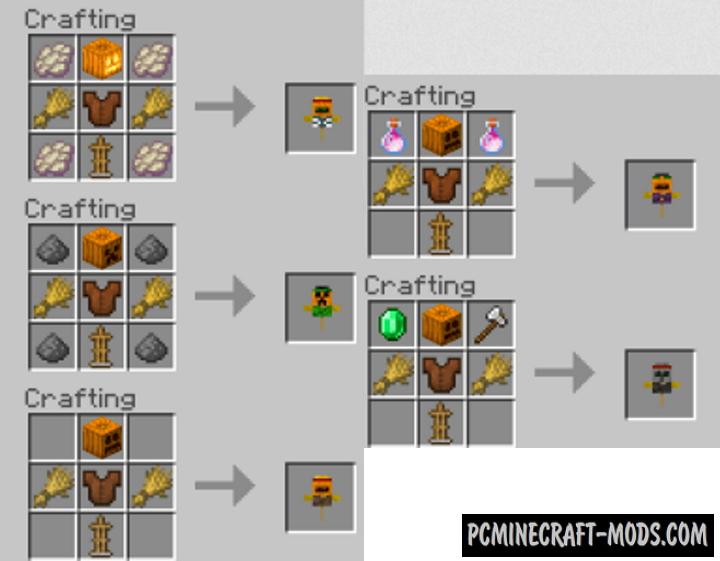 How to install Scarecrow
Download zip archive with addon inside
Unzip it and open the addon file using the ES Explorer
This should start the import
Open world settings
Select new Behavior Pack and Resource Pack
Enable Experimental gameplay (if necessary)