Terrapack3D 1.17.1-1.16.5 is a new set of themed textures that replaces not only sounds, blocks, icons and items, but it will also change the interface and game fonts. Reviews from other users say that the resource pack is made just fine, because it is created on the basis of TerrariaCraft – is a popular simplified 2D alternative for Minecraft.

First of all, this is created for fans, but it has some features that will be a great replacement for vanilla options. Basically the pack is drawn with nostalgic components and elements from the 90's, but it looks very unusual, everything is so simplified and optimized and you may like this style.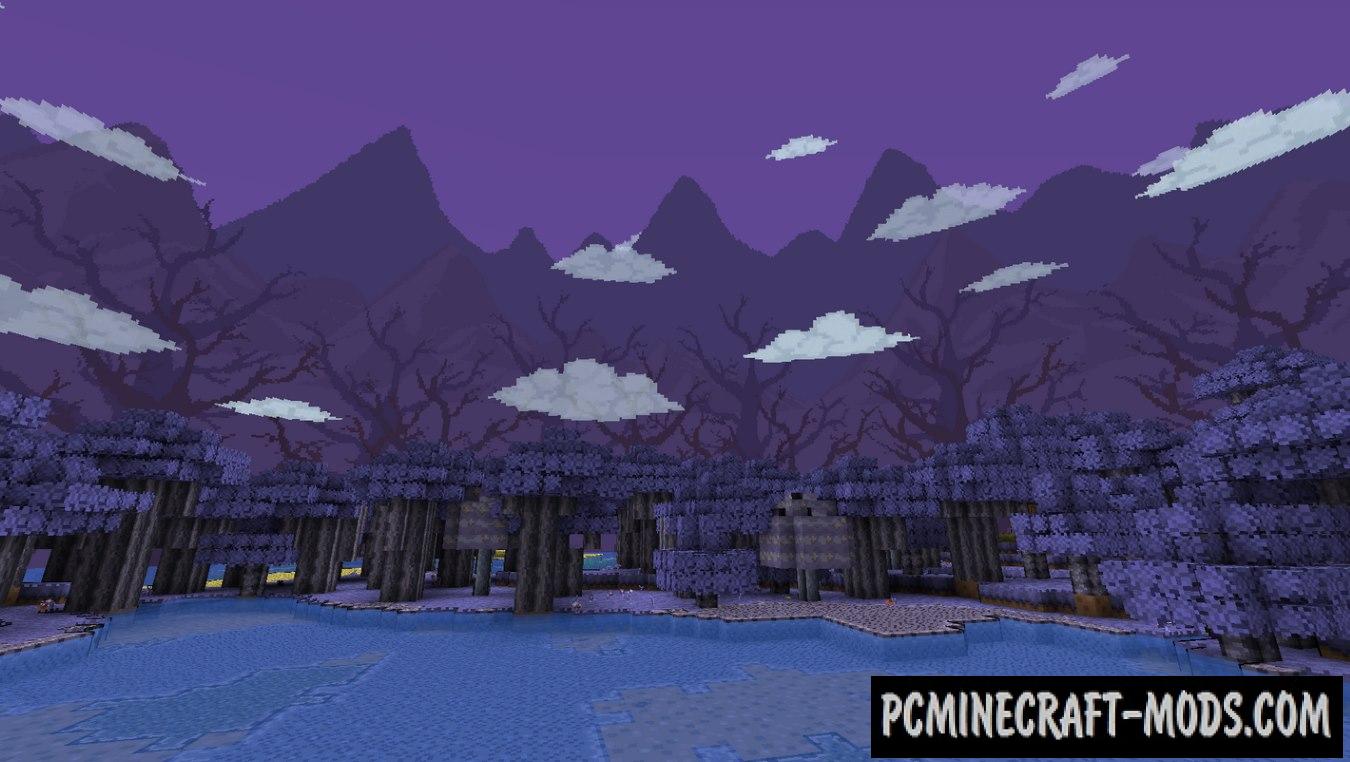 In addition to the incredible adventure atmosphere, there are also many horror elements that are added to the mob skins, as well as to the blocks in special biomes, such as in most places of Nether World and the swamp in Upper World. Also, in order to fill the default game world with thematic elements as much as possible, the author here added 2D clouds that not only change the celestial objects but also fill the empty space in the place of unloaded chunks, which creates additional gameplay elements from Terraria.
So each biome has different images for the background, which is a unique feature that other packs do not contain. In addition, the author tried to transfer most of the items, which makes it possible to use custom modifications to change the parameters of such items. Also, in order to fill default objects and structures with new microparticles, you will need to install Optifine. As a result, staying in the game world will be something new for each of the players, you should like it.
Screenshots
How to install TerrariaCraft 3D
Install Optifine HD (Not necessary but desirable)
Download Resource Pack
Unzip it and copy to C:\Users\User_Name\AppData\Roaming\.minecraft\resourcepacks
In the game settings, select the desired resource pack
Ready
Created by: tsStitchyYT