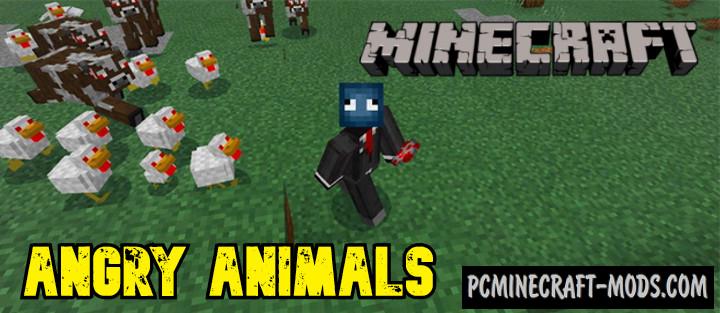 The Angry Animals 1.17.0-1.16.221 Add-on makes all the animals in the Minecraft PE become angry as if they have gone mad. Now, if you get close to them, they will start chasing you like zombies. It have red eyes (like an angry wolf), which looks pretty scary, especially if you are rushing the whole crowd.
Screenshots
Features
The number of lives points remained as usual and they are not particularly dangerous. But the author advises to be more careful with them.
You will have to change the strategy of survival, for example to build more closed buildings.
You will need to craft a lot of potions to speed up the movement.
It can be used for various mini-games in solo or multiplayer game.
How to install Angry Animals
Download zip archive with addon inside
Unzip it and open the addon file using the ES Explorer
This should start the import
Open world settings
Select new Behavior Pack and Resource Pack
Enable Experimental gameplay (if necessary)