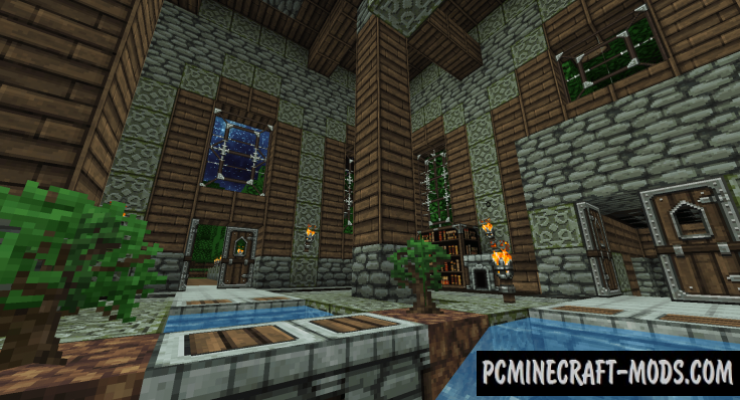 Dokucraft: the Saga Continues 1.17-1.16.5 is a revival of one of the most popular resource packs for minecraft with a very talented Doku development team. There are 3 pack options: light, dark, and high. So even the most fastidious connoisseur of textures will be satisfied, because it is made in the style of the middle ages and fantasy.

Thanks to the author's extensive experience, several variants of medieval textures were published at once, because the classic vanilla style of the game prefers this wrapper. Most old and new players like it, and there are only a few high-quality vanilla alternatives, such as Dokucraft.
Dokucraft Dark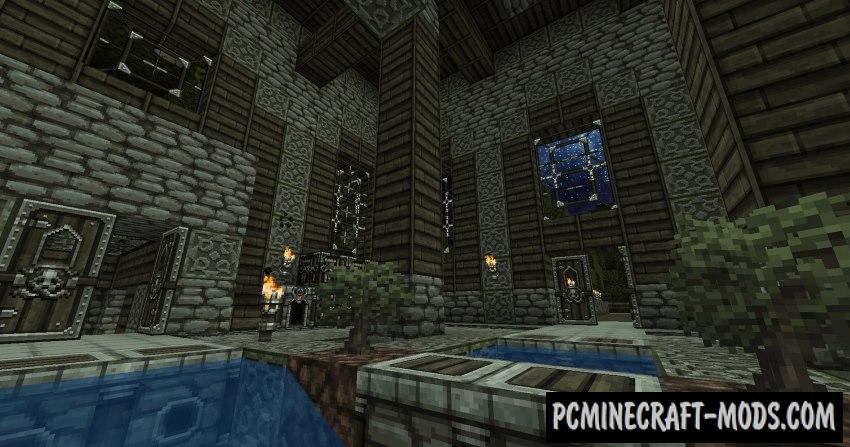 As you know, the middle ages is always perceived as something dark and gloomy, so the author created a dark version that will make the regular gameplay more mysterious and slightly better due to the resolution of 32×32 pixels. Dark textures are liked by many players, because hidden gameplay details have a horror potential, such as when the player goes down a mine or when night falls, but using the dark option, the horror element will start to be present even during the day.
Dokucraft Light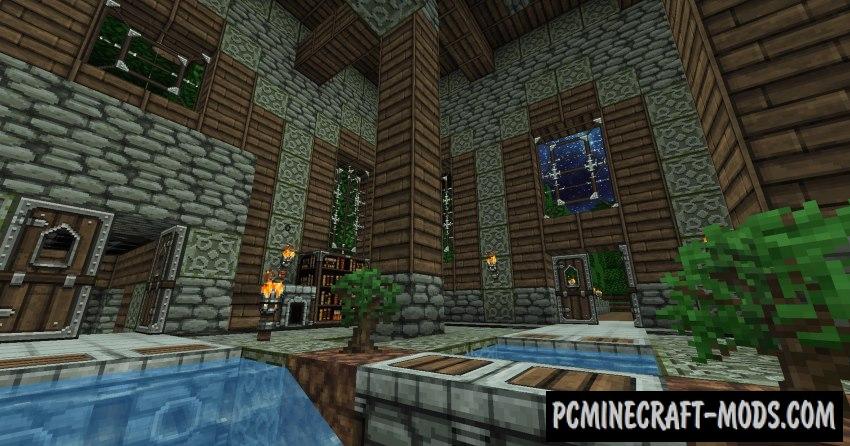 Most of the medieval moments are also dedicated to light achievements. For this reason, the author came up with a light version of the pack that is somewhere 20-25% lighter than the vanilla pack. This is perfect for creative mode because it is much easier to concentrate on building various castles, decorating the interior, editing the landscape and other creative ideas. You can always switch to the dark version to dive into the dark middle ages and test your creative ideas.
Dokucraft High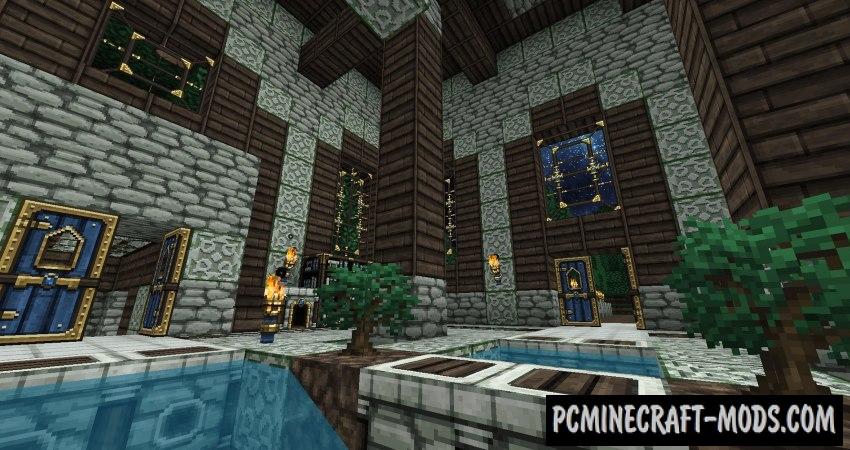 There are many more myths and legends about kings that begin in the middle ages, on this topic the author created a new High option that has very beautiful textures. All blocks look very rich, and the player gets the impression that he got into a real Kingdom. This resource pack has light textures that help illuminate the jewels on the blocks. You can download any map with a caste or a medieval city and use this option to automatically add various decorative elements to the rooms.
As you can see, using several Dokucraft packs in turn is the best solution, because each of them is designed for a specific purpose and can greatly change the gameplay and in-game atmosphere.
Screenshots
Review
How to install Dokucraft: The Saga Continues
Install Optifine HD (Not necessary but desirable)
Download Resource Pack
Unzip it and copy to C:\Users\User_Name\AppData\Roaming\.minecraft\resourcepacks
In the game settings, select the desired resource pack
Ready
Official site: